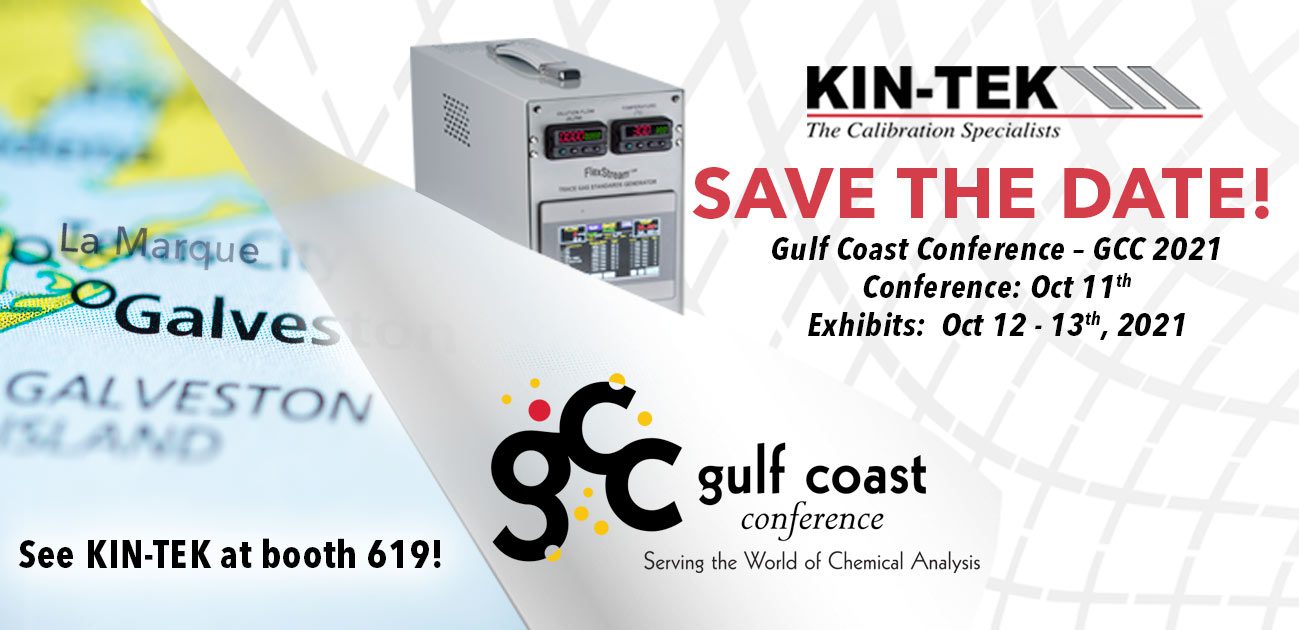 Join us at Gulf Coast Conference to learn out KIN-TEK's dependable on-line gas calibration for your Process Analyzers including your Process GC's.
The Span Pac I Gas Standard Generator system dynamically creates trace gas standards for on-line calibration of process analyzers for over 550 chemicals, capable of generating NIST traceable gas standard concentrations from sub-ppb to over 1,000 ppm. The system has an output signal for switching the analyzer input from sample to calibration gas, or it can be integrated with existing sample systems.
KIN-TEK Analytical Inc. Span Pac I Units are designed for N.E.C. Class 1, Group C or D, Div II hazardous atmospheres and can be adapted to Div 1 service in order to work side-by-side with your process analyzers.
We look forward to seeing you at GCC 2021.
---
---