KIN-TEK Span Pac™ On-line Calibration Systems – The best solution to calibrate your Continuous Emission Monitoring Systems (CEMS).
KIN-TEK Analytical, Inc. offers certified calibration gas standards for over 550 chemicals. Mixtures of calibration gases for SO2, NOx, NH3, H2S, BTEX and many others can be customized using a Span Pac Industrial permeation system.  Trace Source™ calibration gas standards provide a clean, accurate, fresh standard for calibrating your Continuous Emission Monitoring System (CEMS). No extra verification is needed since KIN-TEK Calibration Gas Standards are certified traceable to NIST.
Standards may be integrated with a range of sensors, detectors, on-line analyzers, and monitors to provide the best in-class calibration solution.
---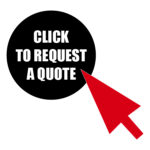 Click to request a solution that meets your CEMS requirements!

Click For More … Trace Source™ Permeation Tubes