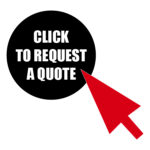 Research and development of gas analyzers often requires significant scientific and engineering effort to fine tune the gas ratios going into the system during development of the analyzer.
This challenge can be greatly simplified by gas generators and calibration devices which can provide gases in complex mixtures in a broad range of conditions including pressure, concentration, flow rates and over 550 chemicals to simulate the target conditions of the analyzer under development.
KIN-TEK can provide a custom system with software, data-logging and advanced features needed to hasten your development gas analyzers.
We have many years of accumulated experience working with leading companies, universities, and research organizations to save time and money in their research programs relating to development of gas detectors, analyzers, and monitors.
---
Reach out to us with your needs and we will quickly propose a solution to save time and money in your research work.
Click For More … FlexStream Gas Generator System
Click For More … Trace SourceTM  Liquid Filled (LFH) Permeation Tube
Click For More … Chemical Compound List