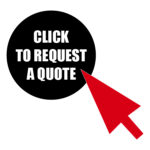 Calibrating Formaldehyde Monitors with Trace Source™ Permeation Tubes
Formaldehyde is used in many industries and found in vinyl flooring, pressed wood products, glues, adhesives, pesticides, ceiling tiles, and other materials.
Many work environments must monitor for the presence of Formaldehyde to minimize employee long term exposure. Area monitors require regular calibration to validate if air is "GOOD" or "BAD".
---
Trace Source™ Formaldehyde permeation tubes with a FlexStream™ System will keep you in the "GOOD" zone and provides accuracy and NIST Traceability.
Click For More … FlexStream Gas Generator System
Click For More … Trace SourceTM  Liquid Filled (LFH) Permeation Tube
Click For More … Chemical Compound List