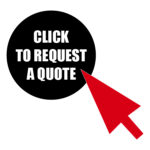 The electronics industry uses gases for several processes such as etching, cleaning, or deposition. Highly pure and highly accurate gases are needed when manufacturing integrated circuits or creating the right gaseous mixtures. Permeation tubes hold individual components and can be combined to form the right dynamic mixtures for tool chambers when cylinder containment is undesirable.
Chlorine, Arsine, Halocarbons, Ammonia, Phosphine, Germane, Hydrogen fluoride, and Silanes are some of the principal electronic gases that KIN-TEK Analytical, Inc. provides to the electronics industry in pure form using Trace Source™ Permeation Tubes.
---
KIN-TEK's list of over 550 pure gas standards likely includes gases to meet your requirements, or contact us, we are widely recognized for providing solutions for the most difficult requirements. 
Click For More … Chemical Compound List
Click For More … FlexStream Gas Generator System
Click For More … Trace SourceTM  Liquid Filled (LFH) Permeation Tube