KIN-TEK Analytical, Inc. provides the FlexStream™ series of modular gas standard generators that allow the user to pick and choose the modules needed to create the best calibration scenario.
Start with a FlexStream™ Base Module and add other modules, as needed.  Offering over 550 chemical gas standards, we provide flexibility to create gas standards in the ppm, ppb, pptr concentration ranges that can be mixed, used individually, or supplied in a humidified gas matrix (non-reactive) to calibrate analyzers, detectors, or sensors in real-time scenarios.  Standards are created dynamically so you have a fresh standard with each use that is accurate, repeatable, and reliable.
The FlexStream™ Product line provides flexibility by combining different modules (up to 6 in a series), and flexibility with easy-to-use included FlexLink™ Software. Create your own specialty gas mixture with confidence.
---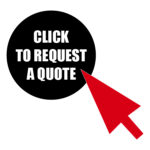 Reach out to us with your needs and we will quickly propose a solution for your Gas Calibration needs.
Click For More … FlexStream Gas Generator System
Click For More … Chemical Compound List