KIN-TEK FlexStream™Gas Standard Generators 
The KIN-TEK Analytical FlexStream™ System is ideally suited for creating trace concentration – ppm, ppb, and pptr – gas mixtures. The FlexStream™ uses KIN-TEK Trace Source™
disposable
, and
refillable
 permeation tubes for over
550 Supported Chemicals
(Diffusion Tubes are also available). WATCH THE VIDEO BELOW TO SEE HOW EASY IT IS TO SETUP YOUR FLEXSTREAM DILUTION GAS ….
---
KIN-TEK supplies a Windows® application named
FlexLink
™ with each FlexBase module. This program controls and monitors the FlexSteam™ by an RS-232 serial or Ethernet link between the PC and the FlexStream™. Using FlexLink™, the FlexStream™ can also be controlled and monitored over the internet (or company intranet). The FlexLink™ executable software is supplied as a standard item with each FlexStream™. Although FlexLink™ is written in National Instruments LabView®, LabView® is not required to be installed on the host PC. Scroll up and click the "FlexLink™ Software" tab to see more features of the software.
Click to view KIN-TEK's videos on how to setup the FlexLink Software
.
---
---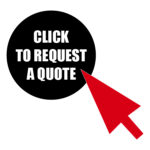 Click For More… KIN-TEK Gas Standard Generators
Click For More … FlexStream Gas Standard Generators